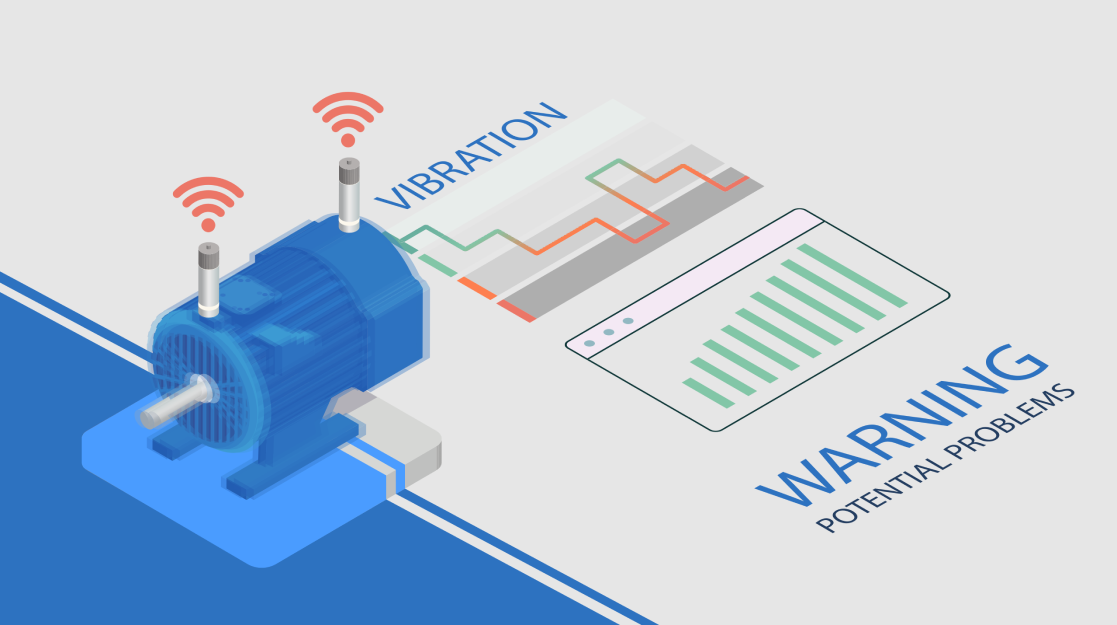 major features

that make any maintenance professionals life

easier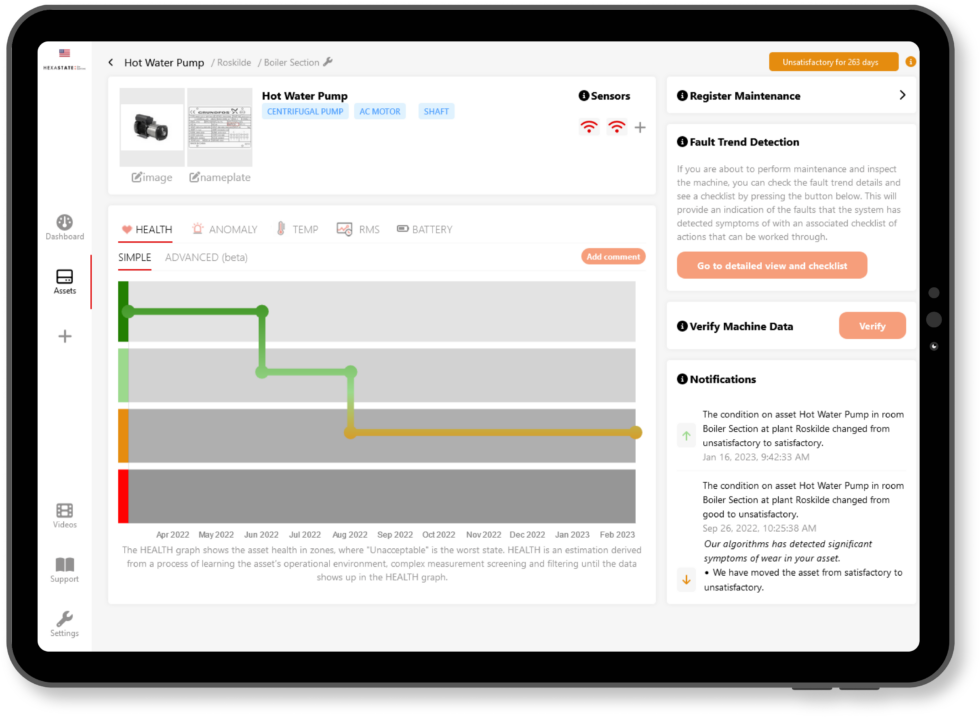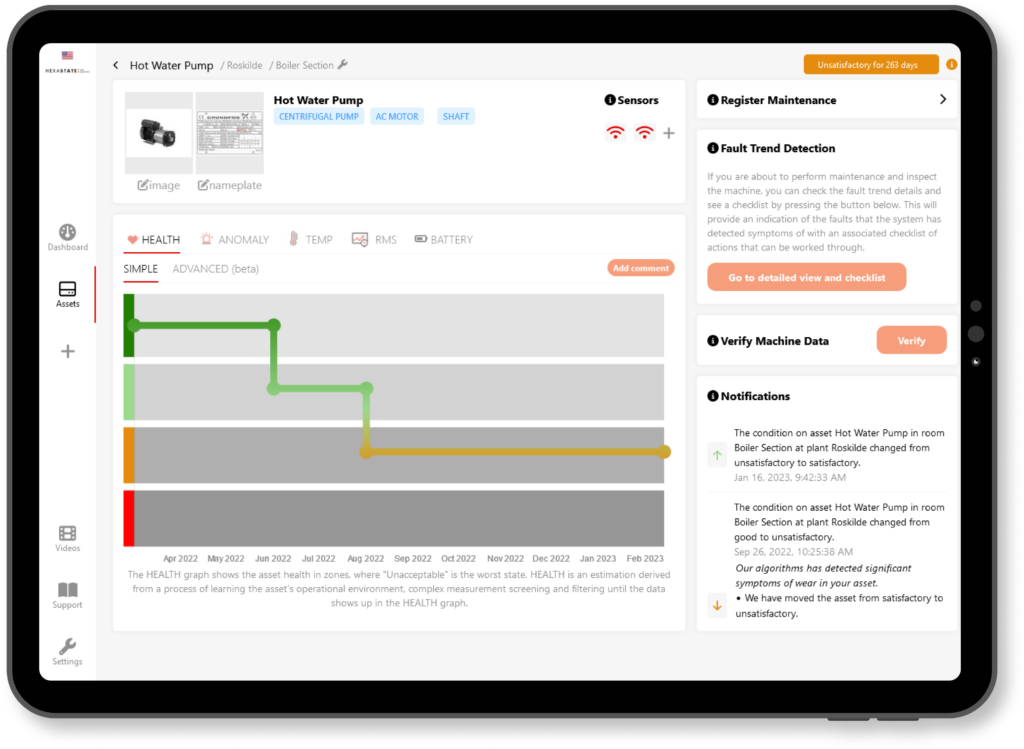 Automated machine health,
accessible to all
24/7 continuous health monitoring with Hexastate's platform
Comprehensive vibration analysis, effortlessly automated for all users
Suitable for users with varying technical expertise
Ensure optimal machine performance and prevent downtime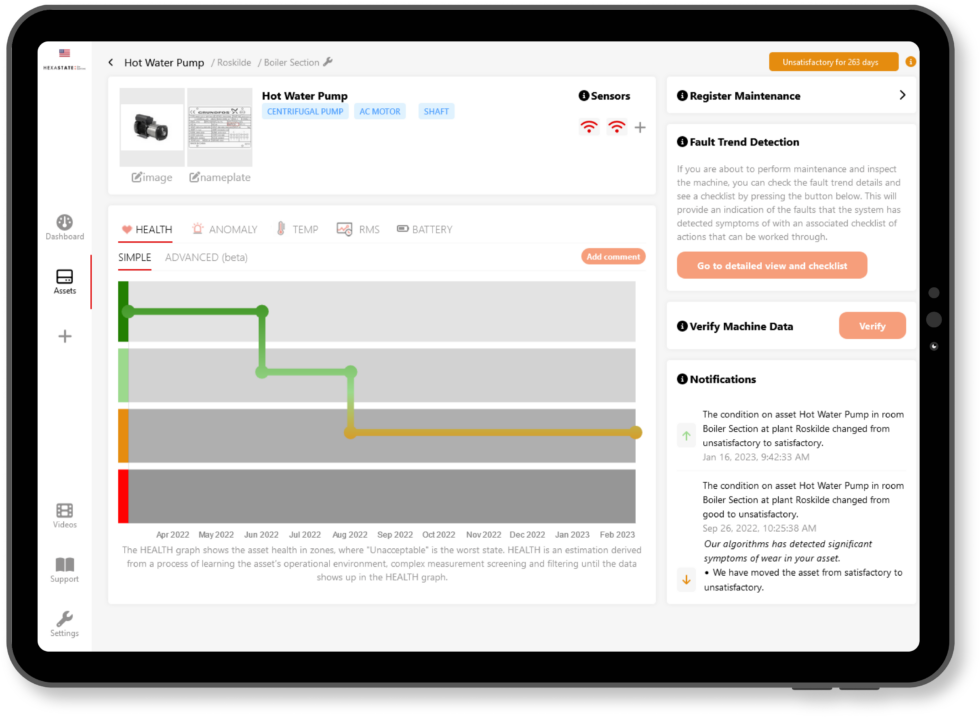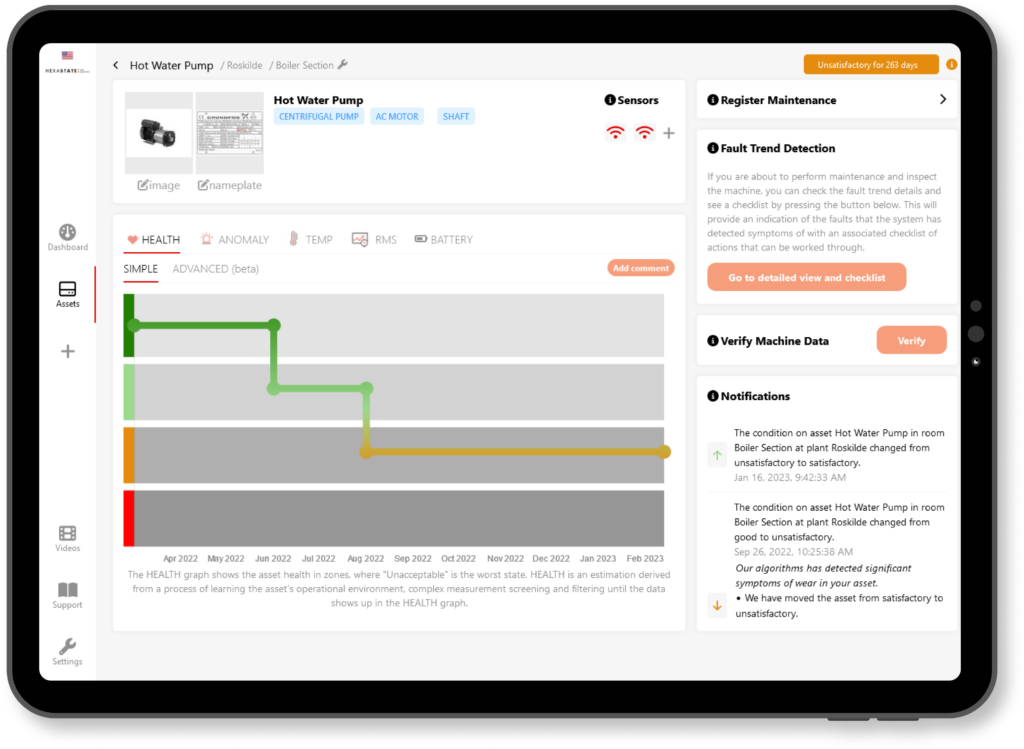 Automated machine health,
accessible to all
24/7 continuous health monitoring with Hexastate's platform
Comprehensive vibration analysis, effortlessly automated for all users
Suitable for users with varying technical expertise
Ensure optimal machine performance and prevent downtime
Automated fault trends,
actionable checklists
Automated fault symptom detection with PREDICT's advanced software
Automatically identifies issues like shaft unbalance and bearing wear
Eliminates the need for manual analysis
Converts faults into actionable automated checklists and work orders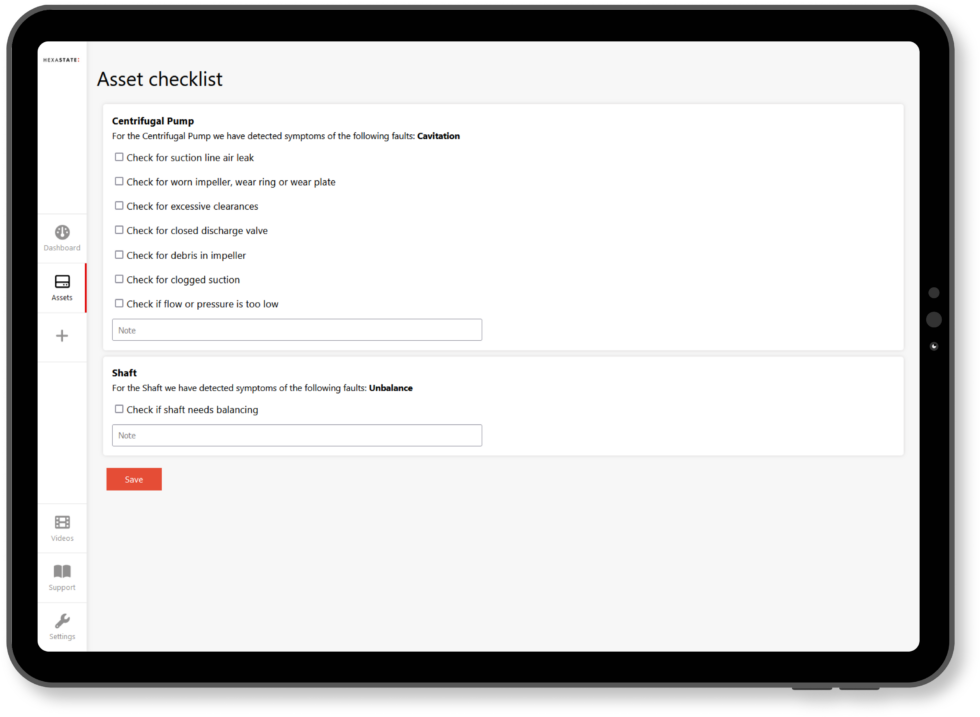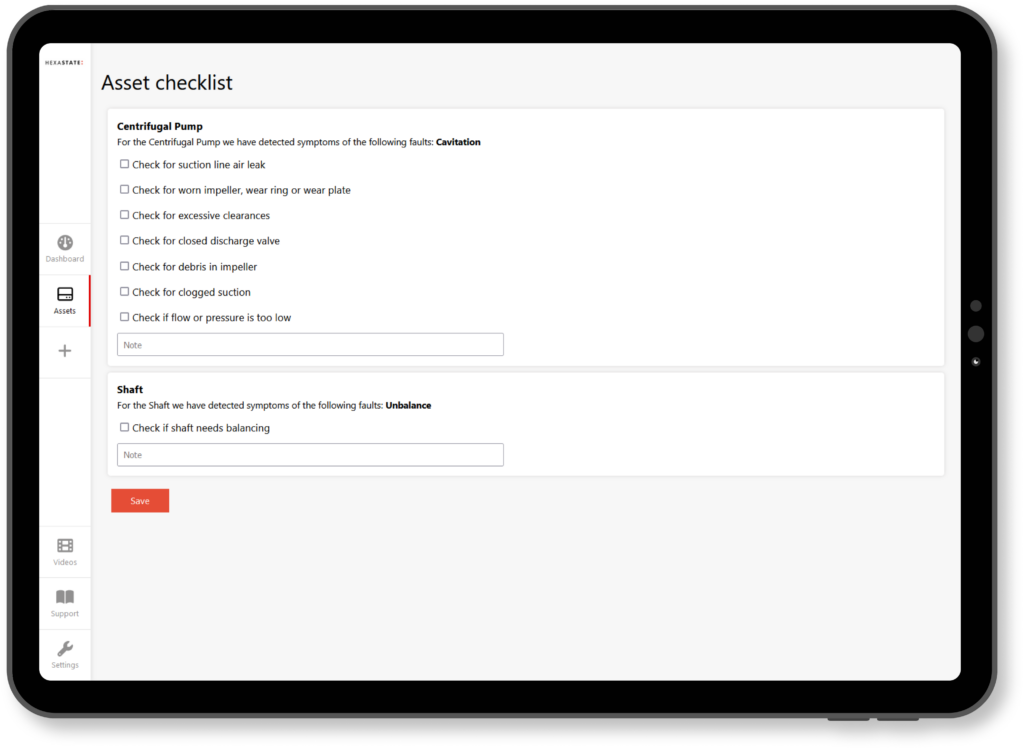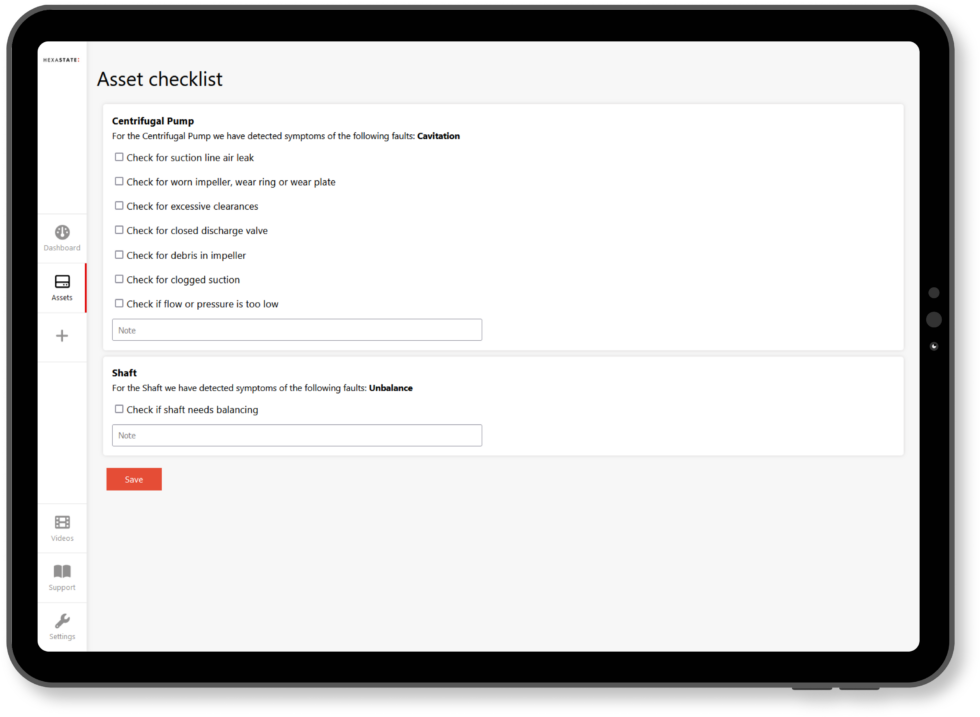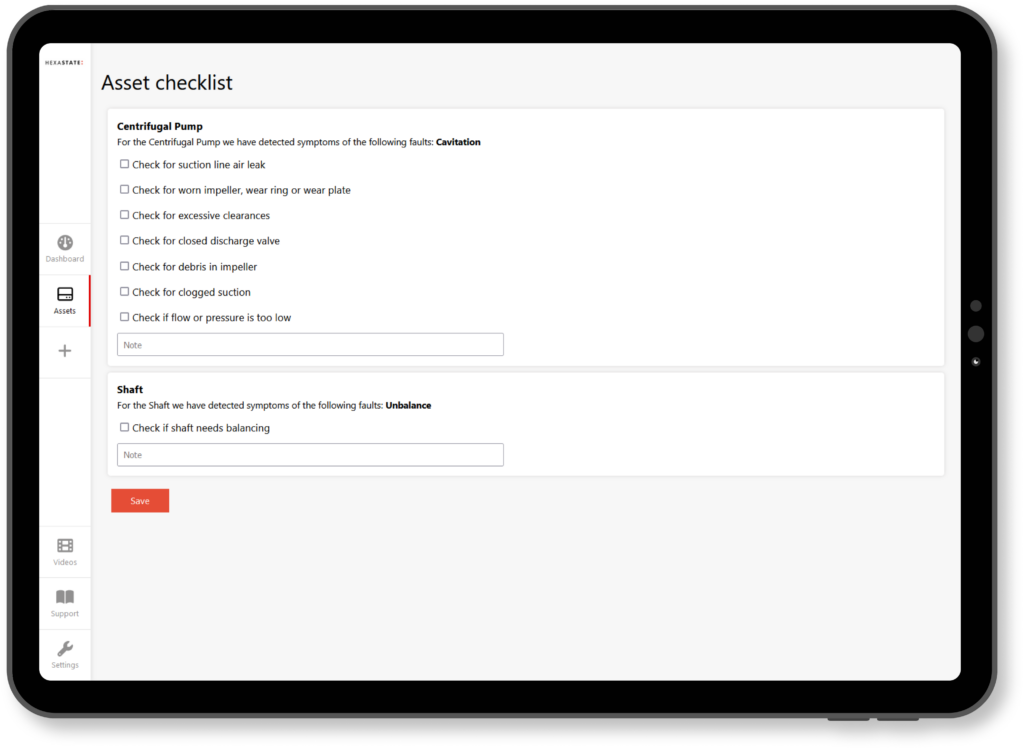 Automated fault trends,
actionable checklists
Automated fault symptom detection with PREDICT's advanced software
Automatically identifies issues like shaft unbalance and bearing wear
Eliminates the need for manual analysis
Converts faults into actionable automated checklists and work orders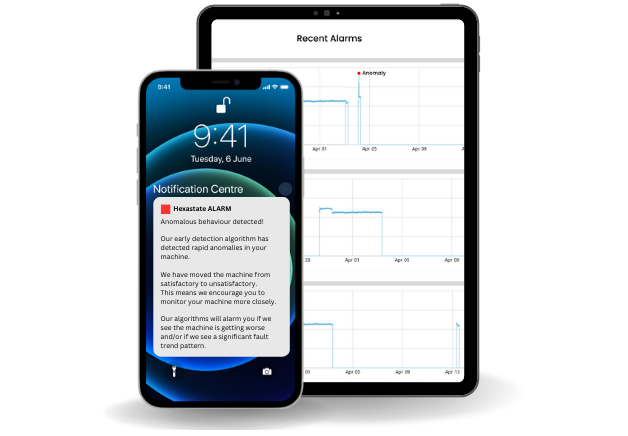 AI-driven alarms,
fully automated
Hexastates AI sets and manages alarms for you
Receive notifications via SMS or email
Complex data is filtered for reliable alarms
Continuous algorithm improvement for enhanced accuracy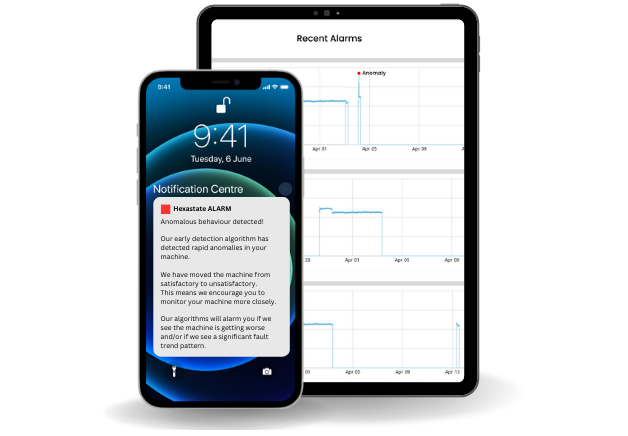 AI-driven alarms,
fully automated
Hexastates AI sets and manages alarms for you
Receive notifications via SMS or email
Complex data is filtered for reliable alarms
Continuous algorithm improvement for enhanced accuracy
Simple hardware installation,
seamless data streaming
Plug the Gateway into a power source
Mount the wireless sensors to your asset in less than 5 minutes
Automatically connect for real-time monitoring and data streaming
Accessible via a user-friendly web and mobile app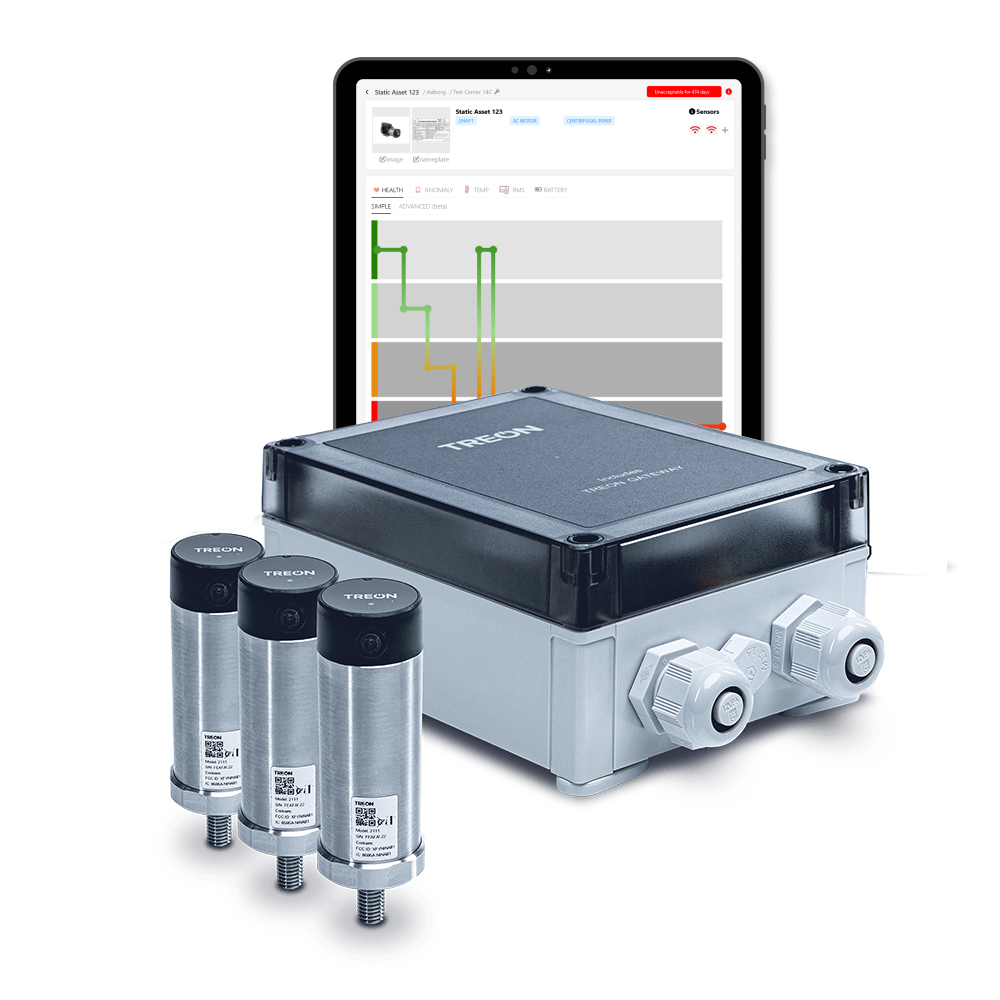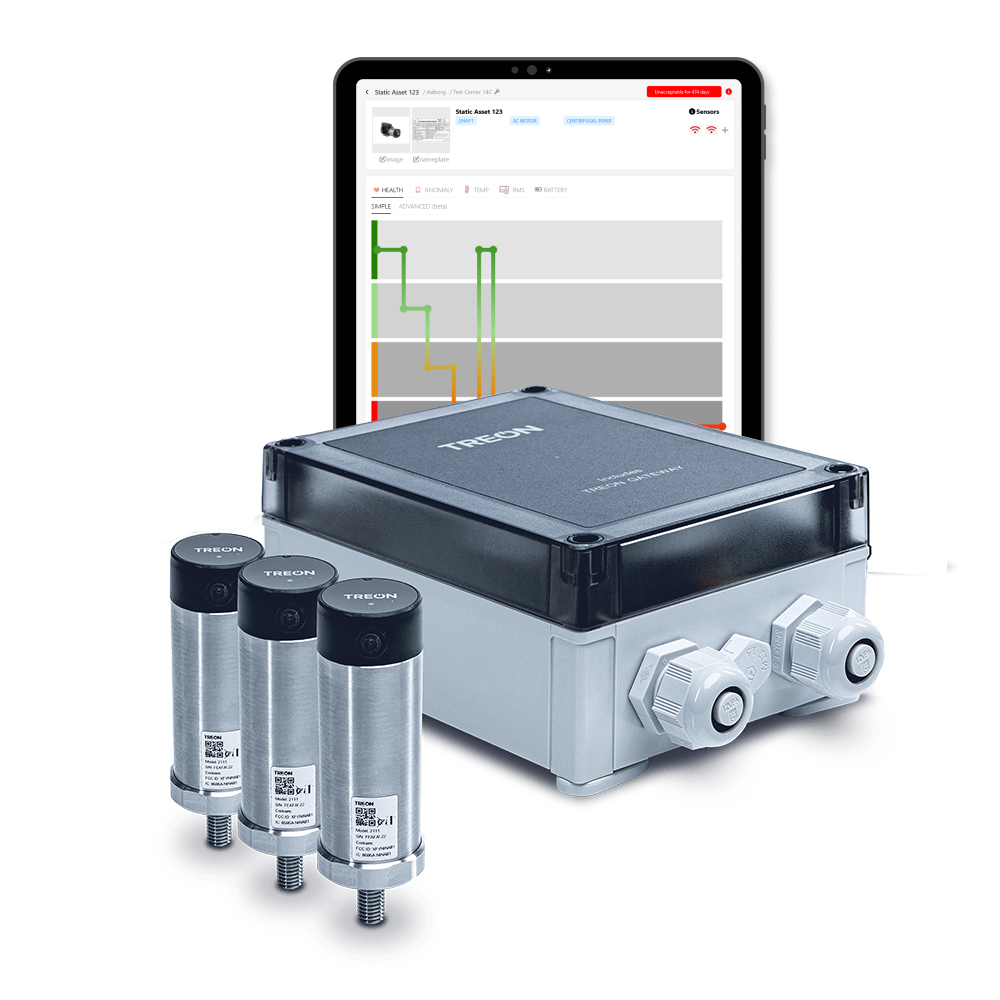 Simple hardware installation,
seamless data streaming
Plug the Gateway into a power source
Mount the wireless sensors to your asset in less than 5 minutes
Automatically connect for real-time monitoring and data streaming
Accessible via a user-friendly web and mobile app
The Assets we specialize in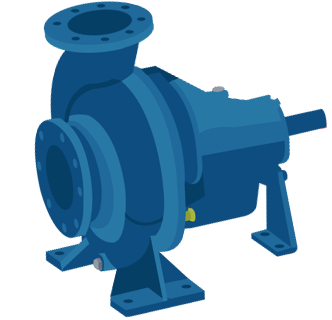 Pumps
Pumps are one of the most critical asset types in most industries. By monitoring patterns in vibration, it becomes possible to prevent expensive pump failures.
Compressors
Compressors play a vital role in many industries. Monitoring the vibration patterns in these machines is crucial in preventing costly failures and ensuring smooth operation.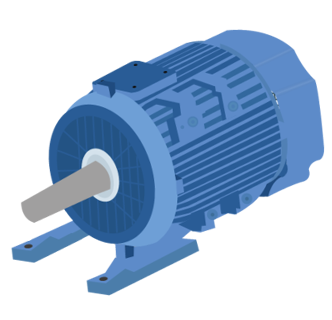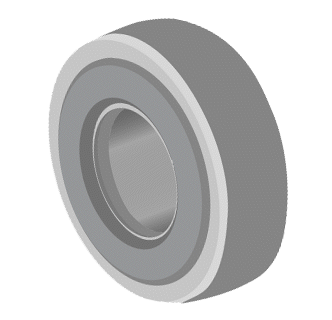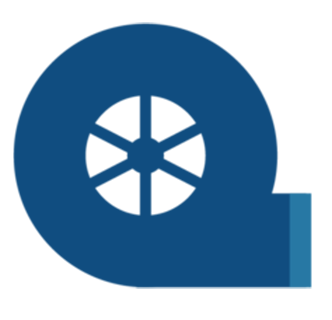 HVAC
HVAC systems comprise several critical asset types, and monitoring them can enhance reliability, minimize downtime, and streamline the maintenance process.
Let AI be your vibration expert
We convert your complex vibration data into actionable intelligence.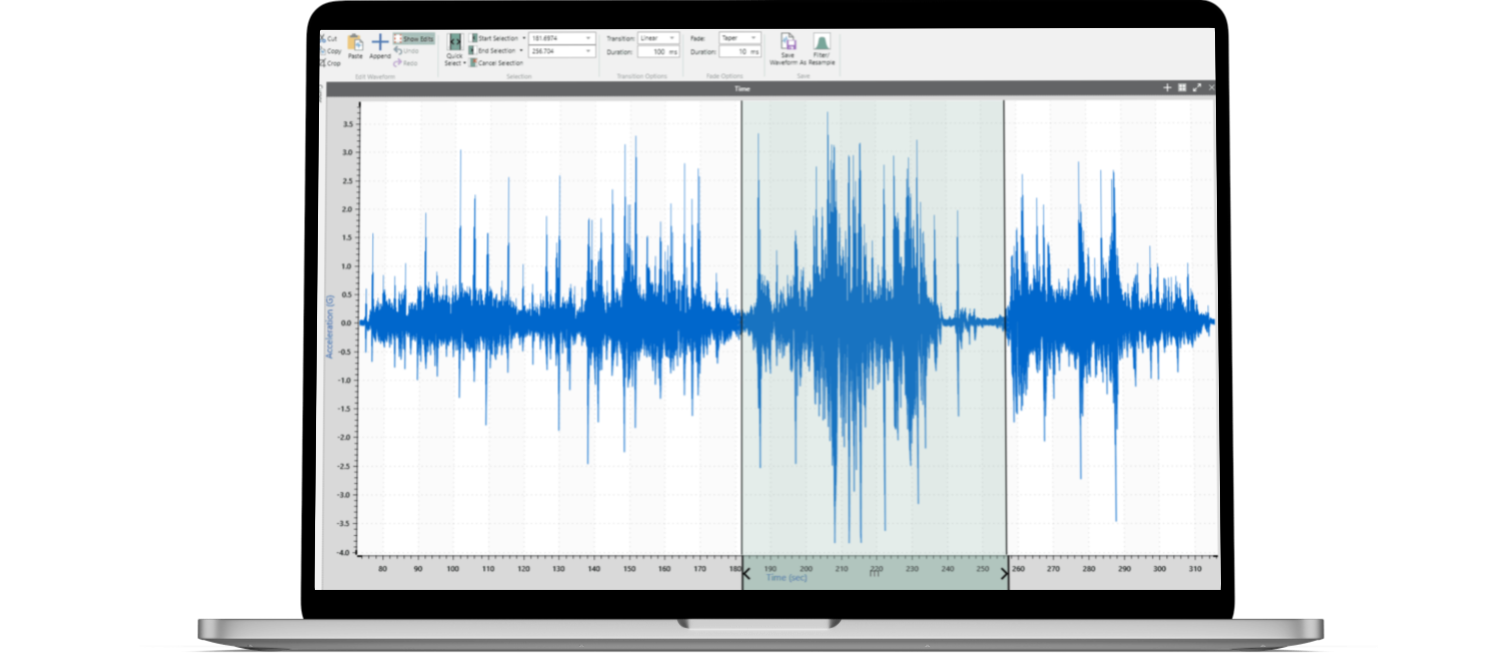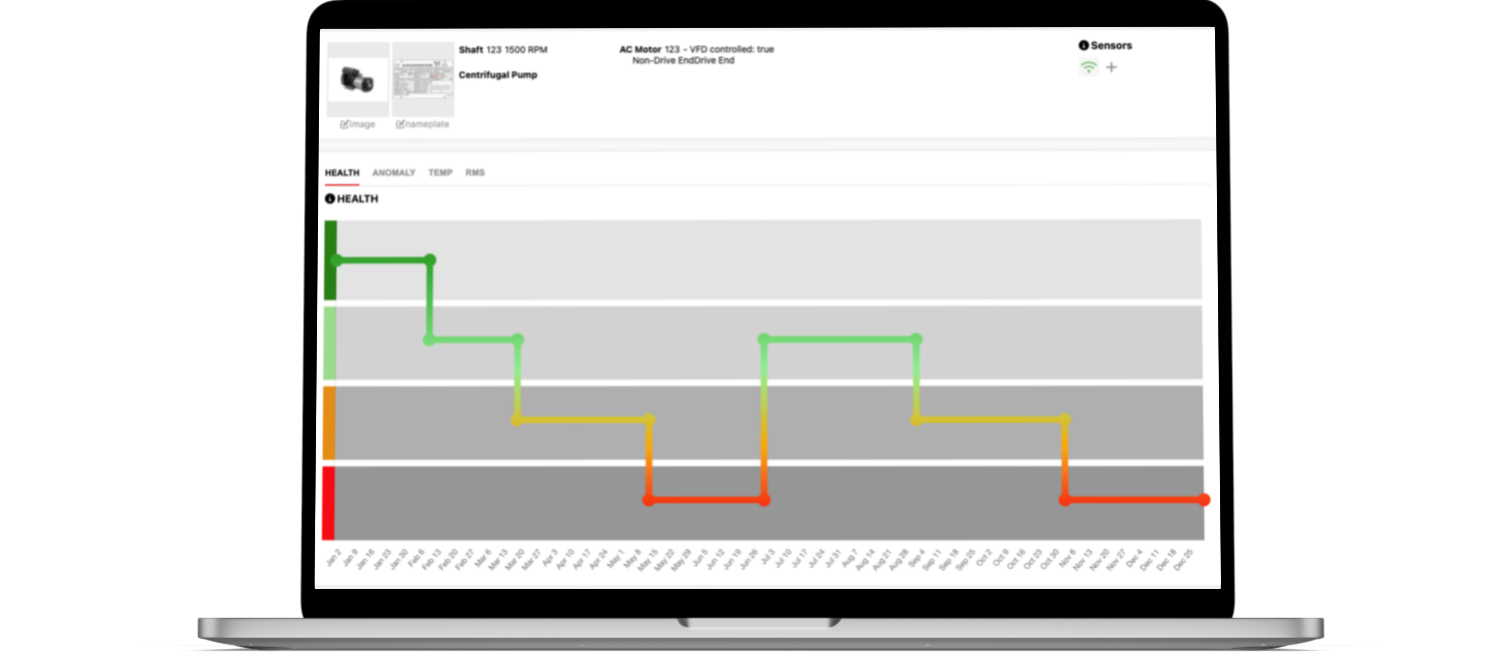 Get notified of any changes
When the system notices changes in the vibration patterns of your machine, you get an alarm by SMS or e-mail.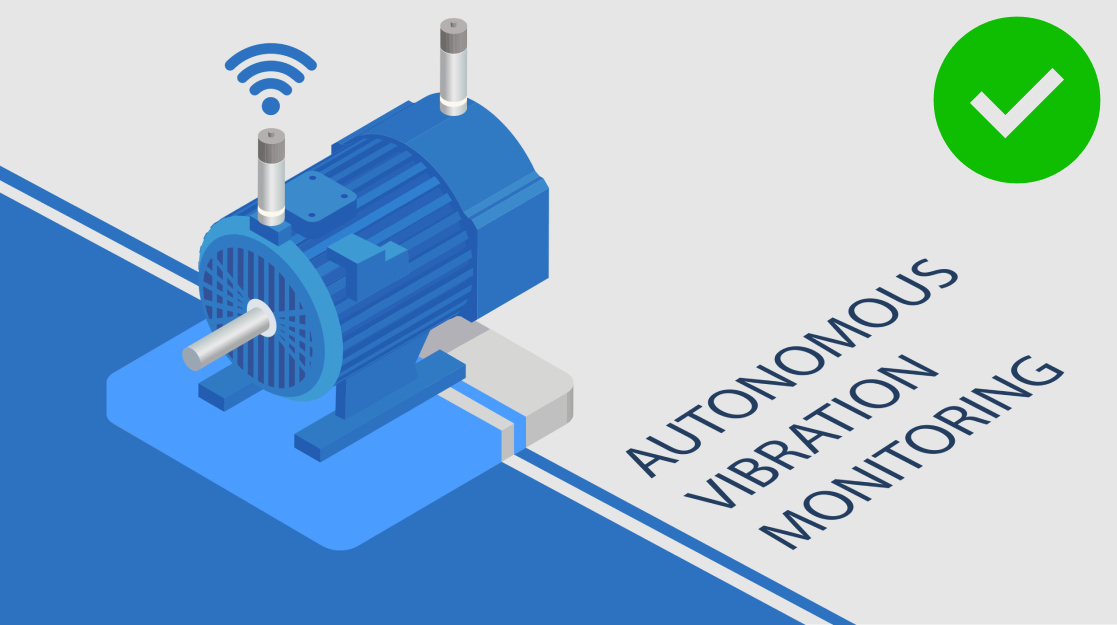 Normal Vibration Pattern
The AI vibration expert has a deep knowledge of your asset, and knows when it is running smoothly. The system is intelligent and will only react when it sees a specific fault or a worsening running pattern.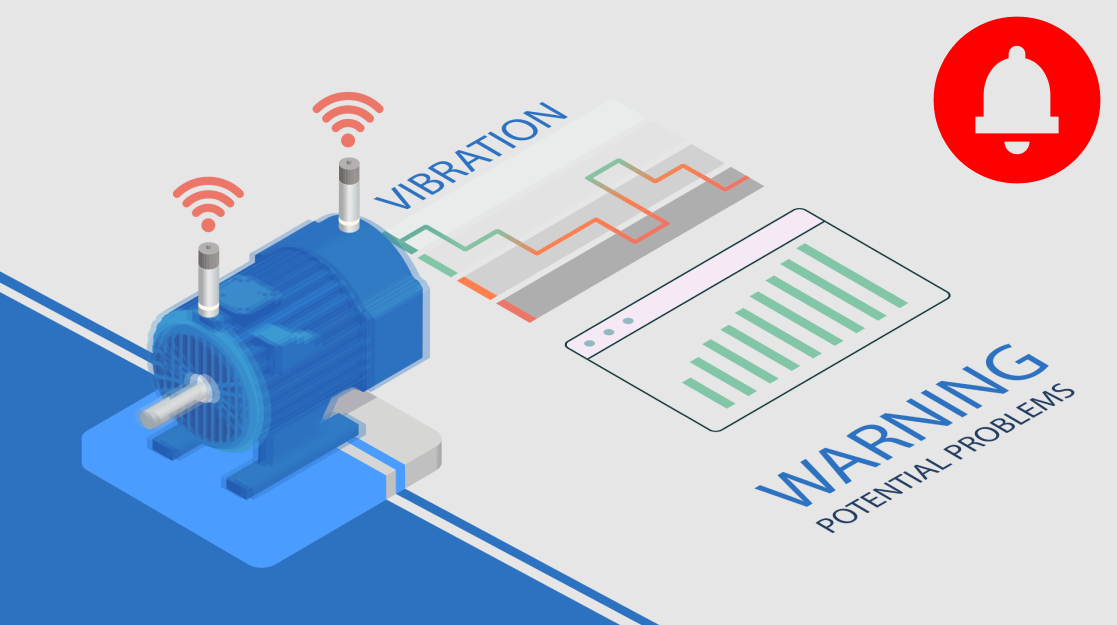 Anomalous Pattern Detected
A problem is registered in the vibration patterns, and the system sends out a notification. Along with the alert, it proposes a likely culprit for the fault, and makes a list of actions to perform during maintenance.