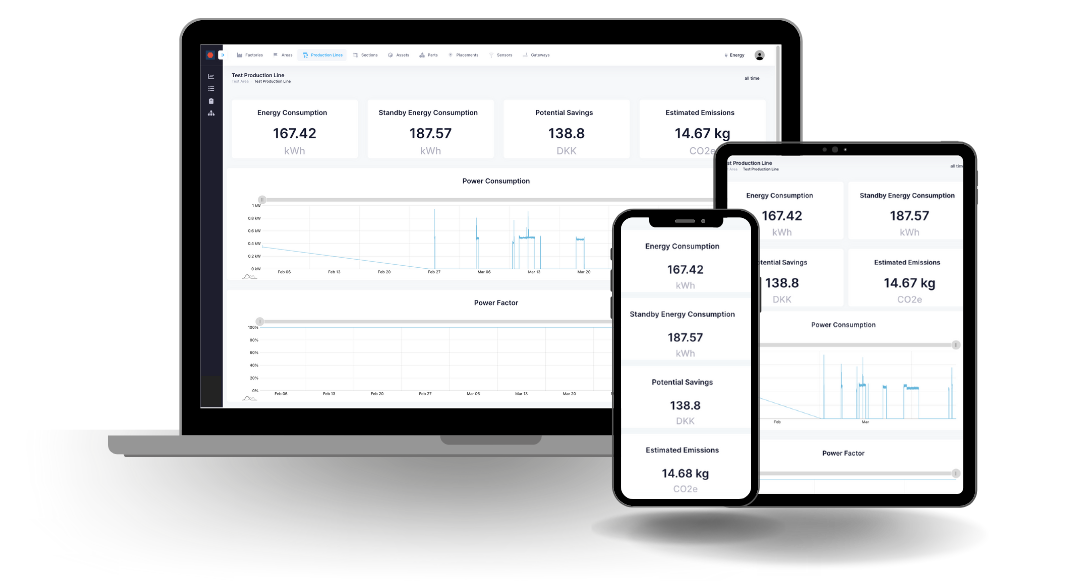 Cost optimization,
efficiency improvement
Real-time data insights for identifying inefficiencies
Reduce costs and optimize energy consumption
Track live energy prices for informed decision-making
Boost operational efficiency through effective energy management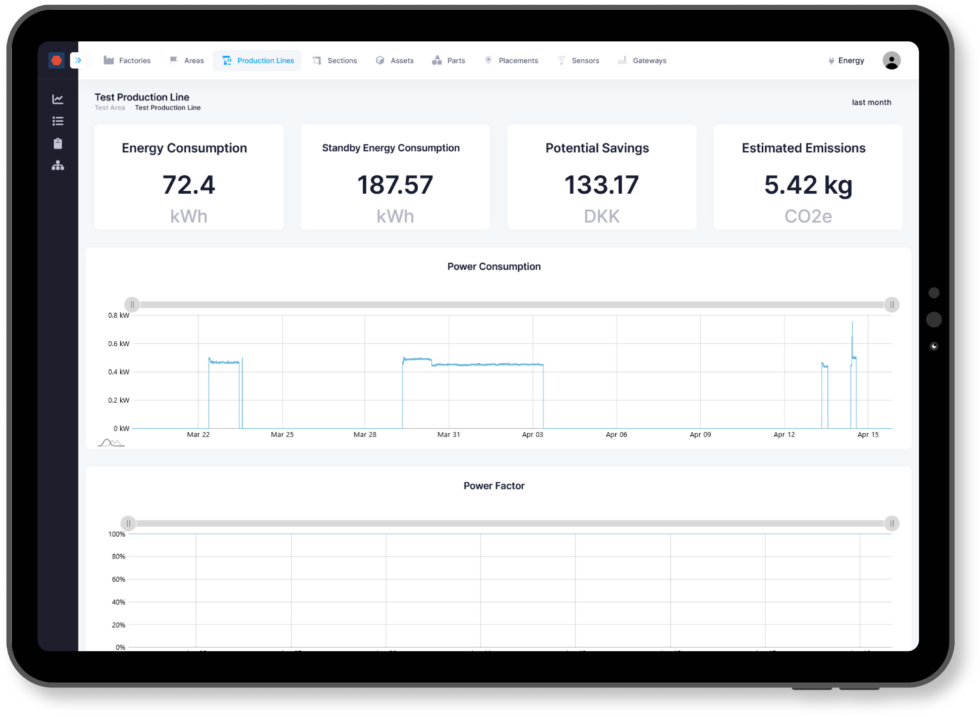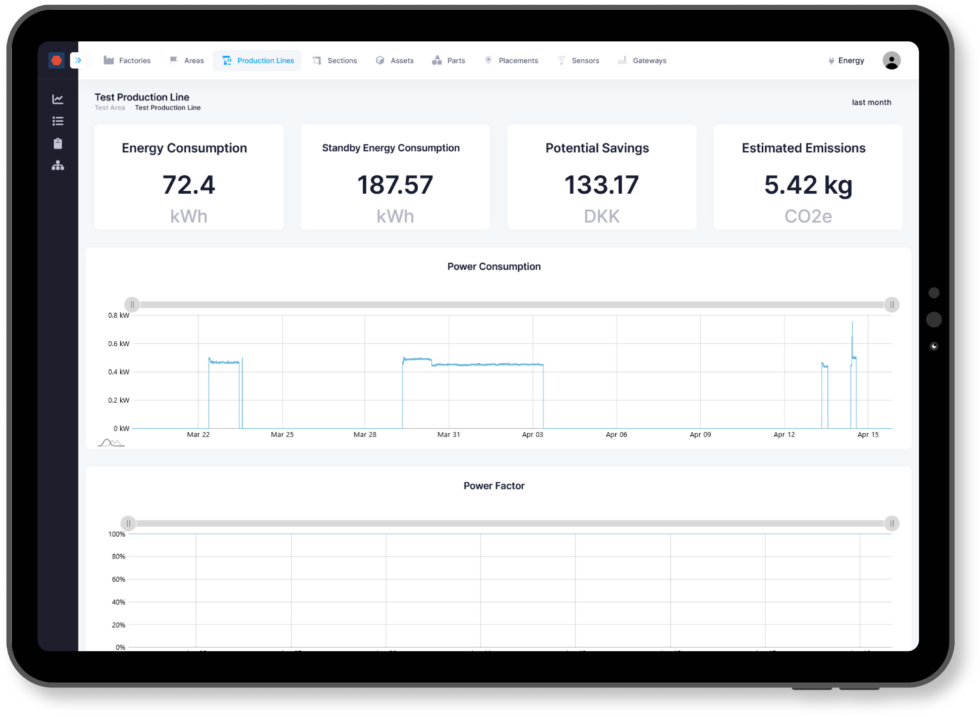 Cost optimization,
efficiency improvement
Real-time data insights for identifying inefficiencies
Reduce costs and optimize energy consumption
Track live energy prices for informed decision-making
Boost operational efficiency through effective energy management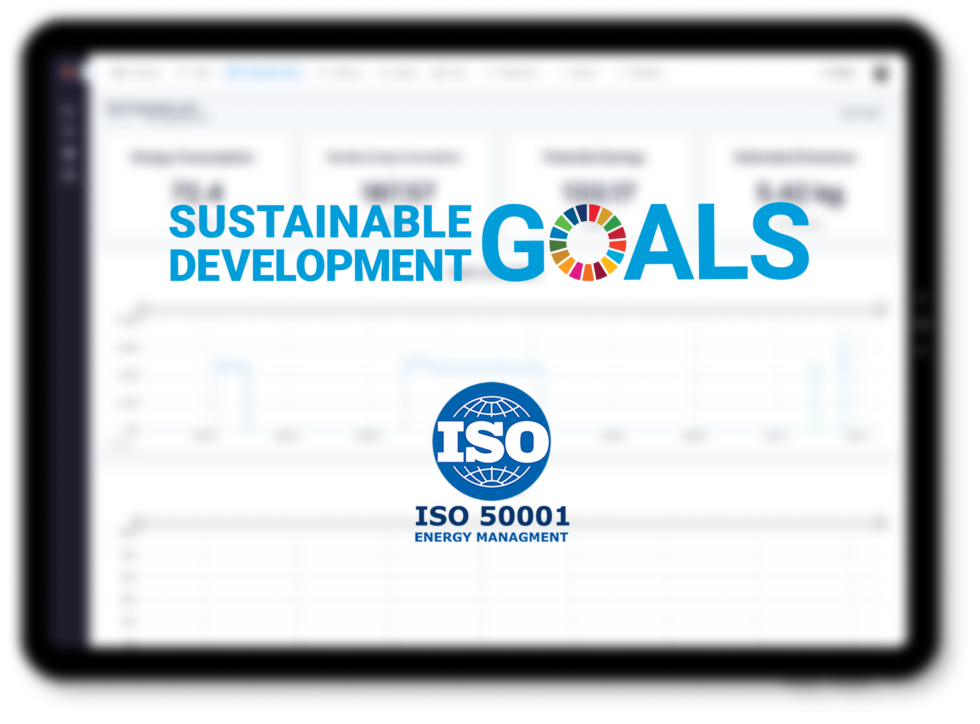 Reduce carbon footprint,
enhance sustainability
Monitor energy usage to decrease carbon footprint
Prioritize sustainability with our user-friendly Energy Monitoring solution
Gain actionable insights on live CO2e Emissions and Standby Power Usage
Implement green initiatives to meet environmental goals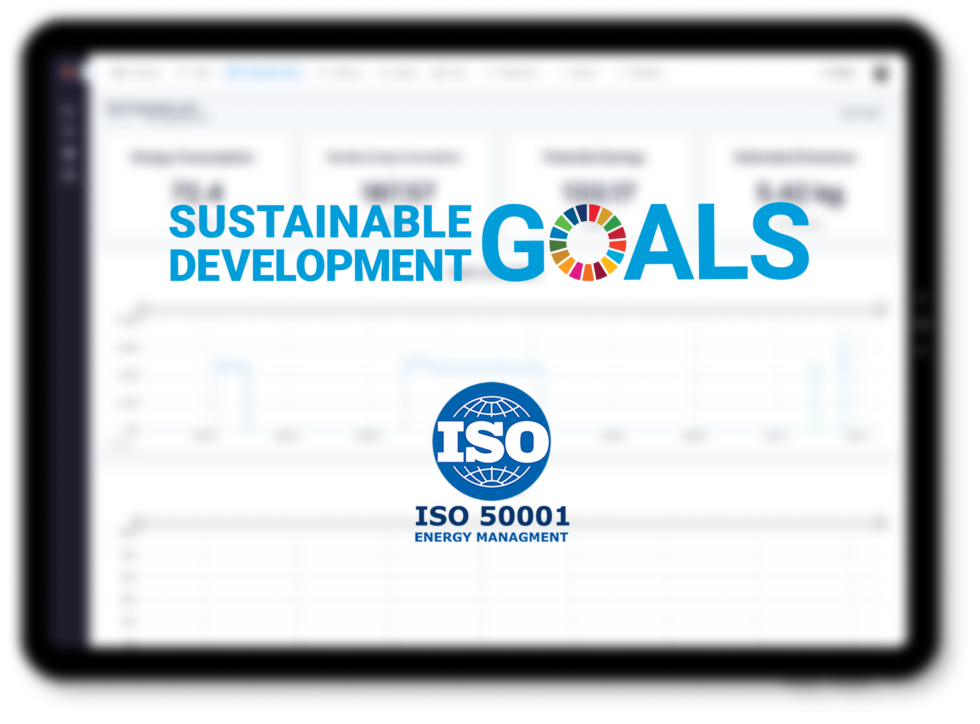 Reduce carbon footprint,
enhance sustainability
Monitor energy usage to decrease carbon footprint
Prioritize sustainability with our user-friendly Energy Monitoring solution
Gain actionable insights on live CO2e Emissions and Standby Power Usage
Implement green initiatives to meet environmental goals
Easy setup,
minimal disruption
Designed for easy setup and minimal disruption to business operations
Quick installation using plug-and-play sensors
Non-intrusive and seamless installation process
Monitor energy consumption across facilities for streamlined management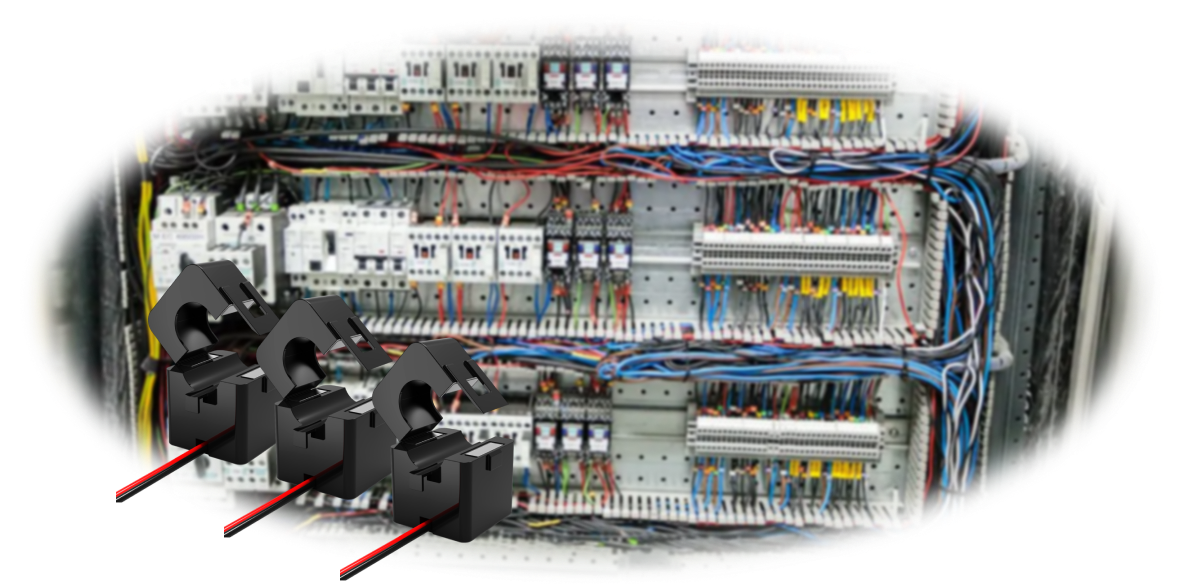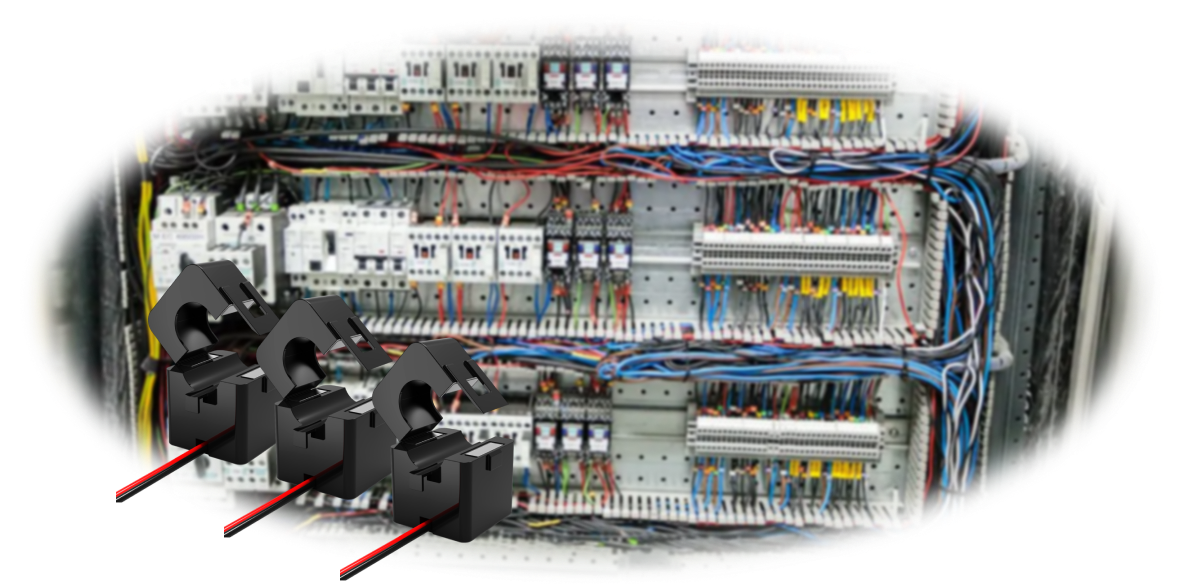 Easy setup,
minimal disruption
Designed for easy setup and minimal disruption to business operations
Quick installation using plug-and-play sensors
Non-intrusive and seamless installation process
Monitor energy consumption across facilities for streamlined management
Track Emissions
By tracking energy usage and emissions data, businesses can reduce their carbon footprint and make informed decisions to improve sustainability. This helps to enhance brand reputation and ensure compliance with environmental regulations.
Plan & Optimize
Analyzing historical energy usage data and forecasting future energy prices helps businesses optimize their energy usage and take advantage of cost-saving opportunities. This improves budgeting and financial planning, reduces the risk of energy price volatility, and increases competitiveness in the market.
Save costs
Energy monitoring enables businesses to identify sources of standby power usage and take targeted actions to reduce waste and save on energy costs. This leads to significant cost savings over time, increased efficiency and productivity, and extended equipment lifespan. It also promotes sustainable energy practices.
Increase attractiveness
Energy monitoring provides businesses with real-time data and insights to reduce energy usage and associated costs while meeting production demands. This allows them to identify areas of inefficiency, optimize energy usage, and reduce their carbon footprint. By adopting sustainable energy practices, businesses can improve their brand reputation and corporate social responsibility.
Fully Plug & play solution
Our Energy Monitoring Solution can be retrofitted onto any production line without interfering in any processes. Simple setup. Advanced Analytics.